If you want to be successful on YouTube, you need to strategically manage your account. There is no exact time for publications, but you can analyze the data of other companies, make a demographic analysis of the audience, and use auxiliary tools.
If you want to be successful on YouTube, you need to strategically manage your account. There is no exact time for publications, but you can analyze the data of other companies, make a demographic analysis of the audience, and use auxiliary tools.
There are a lot of opportunities in the modern world!
We have collected useful information for you, but your task is to go through each item and understand what exactly can be applied to increase reach on your channel.
First of all, you need to remember that YouTube behaves like a search engine. So, even if you download a video at the ideal time, it may not be fully optimized if you don't create a title and description. Don't miss this important detail.
What is The Best Time and Day to Post on YouTube?
Before you start analyzing what time and day is the best for publishing a video on YouTube, take a look at this table, which contains options based on research from different companies.
Company and their recommended schedule for uploads

Best Days to Post on YouTube

Best Time to Post on YouTube

Every day, but Thursday and Friday are preferred.

Mon - Wed - 14:00 - 16:00

Thurs - from noon to 15:00

Fri - 15:00

Sat - Sun - from 9:00 to 11:00

Friday to Wednesday

Sunday is preferred.

On all mentioned days except Sunday - 17:00 till 21:00

Sun - 11:00 or 17:00

Every day, but preferably on weekdays

Mon - Fri - 14:00 - 16:00

Sat - Sun - 10:00 - 11:00

Thursday and Friday

Late evening

During the YouTube prime time of your channel. They believe that it is better to choose the right time based on data from analytics.

Be certain that everyone needs to analyze the demographics of your target audience.

Video type, your niche, and posting time are all important variables to consider when planning a video release.

We're sure it's better to post your video in the morning so that the video has enough time to grab attention, but it depends a lot on the time zone of your main viewers.
Note! Plan to publish your video ahead of time as YouTube takes time to index and populate search results.
Keep in mind that it's not always correct to be guided by specific days simply because a popular company is oriented towards that. Just because something works for others doesn't mean it will work for you. This is the truth and important to remember.
Be ready to calculate the best time to post YouTube videos based on the last three points from the table. You need to cost a publication plan using YouTube analytics and the prime time of your channel, carefully analyze your TA, namely the demographic data (take into account the time zone). Below we will discuss everything in more detail.
So, build a strategy to increase the number of viewers using all data, and not just by looking at the time from competitors.
Let's start with Analytics!
How to Figure Out The Best Time to Upload to YouTube Using Analytics?
You can figure out the best time and day to post using specific data/analytics in the YouTube Studio, where you'll see information on user activity based on statistics for the last 28 days. You will even recognize the hours during the week when viewers are most active.
Important! Channels with less than 1000 views per day do not have access to this report, as there is not enough information to identify such trends. When this happens, YouTube will display this message: "Insufficient data to display this report".
To access metrics from YouTube Studio:
Click on your YouTube profile picture in the upper right corner.
From the Studio dashboard screen, click the Analytics link in the left navigation pane.
From the main analytics screen, click the Audience tab (at the top).

On this dashboard, you will see a new module labeled "When your viewers are on YouTube".
To clarify, this is not specifically about your subscribers. These are statistics for all YouTube users who watch your videos.
You will find a graph similar to the one below: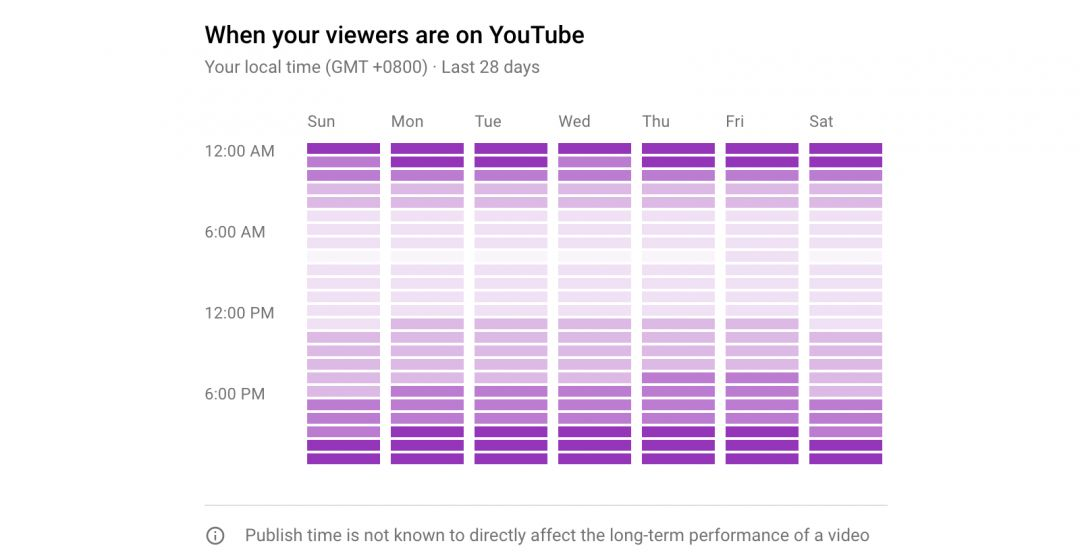 In theory, the recommended time to upload a video is the time marked with dark purple stripes, the so-called peak hours. A lighter shade means a small number of users.
Remember that scheduling videos for peak hours are also not very justifiable since you may face a lot of competition. Try testing video downloads a few hours in advance or after a peak day and time. This can be much more beneficial for your YouTube channel.
However, you should not rely only on this schedule. This is just a starting point. The most significant thing is to create interesting content for your target audience, publish the video based on the hours convenient for the viewers, and communicate with them. The latter should be done when the color on the chart is dark purple.
This means at this moment the users are online, and this is a great chance to establish contact with them and respond to comments (peak times are the best time for businesses to post).
When is the Best Time to Upload a YouTube Video? (based on a demographic analysis)
When choosing the time, you need to focus on demographics. You can also see where your audience lives by country in YouTube Analytics, as well as age and gender.
This data can help you figure out when your potential viewers are available to watch your new YouTube videos and put them up in time for that time slot. You can also set videos to start in a different time zone, for instance, the time zone of your largest audience.
You can find this information in the same place where you viewed the best times to publish. Go back to YouTube Studio, then to Analytics, and go to the Audience tab.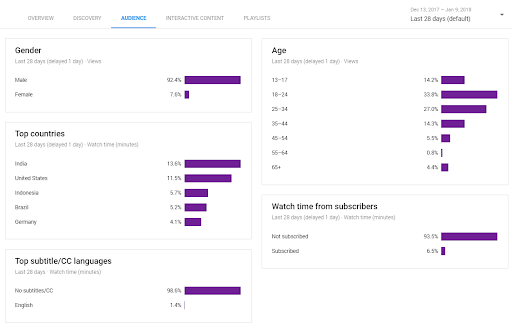 You will see information about the most popular regions - a list of countries where your videos are viewed more actively.
You can also see the gender and age of the audience. Do you need this info? Absolutely!
Men, women, adults, children, and elderly people often have different interests, lifestyles, and so on. This is an important consideration.
In the Audience section you can also find info about subtitles (i.e. in what foreign languages your content is watched, and the percentage of viewing time for each language), info about other channels, and videos that are interesting to your followers.
By the way, based on views of the countries and subtitles selected by subscribers or just possible ones, you can think about how to adapt the content for people who don't live in your time zone.
If you notice that more users from other countries watch your channel, then plan your time when uploading a video that will be more convenient for them.
What Other Tools Can Help You Analyze Your YouTube Channel?
YouTube Analytics is quite good for research but it's better to have a couple more tools in stock that will help you dive deeper into data, and prepare a stronger strategy for promoting your project. We advise that you test each of the tools and then focus on the most effective one.
Channel Meter provides detailed analytics for your YouTube channel - real-time performance metrics for your videos, instant performance notifications, audience analysis with detailed demographic reports, etc.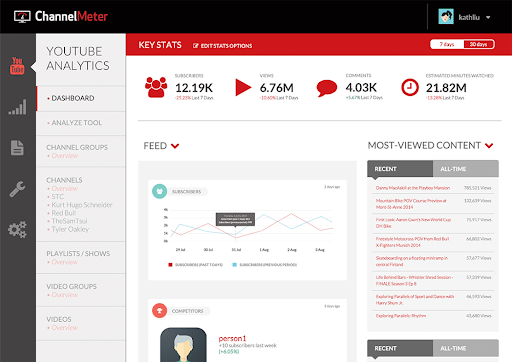 With this service you can monitor the effectiveness of each of your videos, the growth of subscribers, the level of engagement, and get all the basic analytics. The publishing aspect of SocialReport helps you schedule content at the right moment when your audience is more active.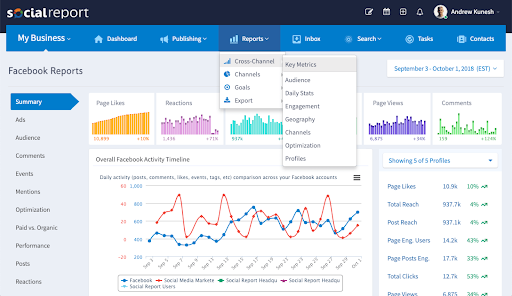 Geckoboard is another useful and powerful tool with analytics and basic channel statistics with views and comments from followers. Based on this data, you can understand when they are active, choose the right time for uploads, and create a clear and effective promo marketing strategy based on all data analysis.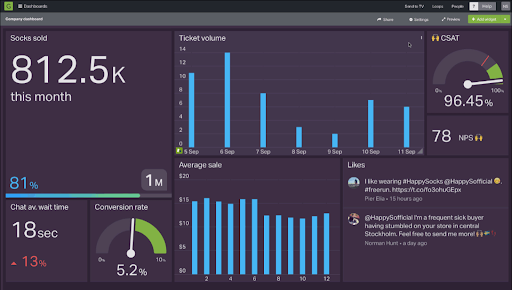 Analogs: Unmetric, Vidooly, Dasheroo, Tubular.
Exceptions: When Shouldn't You Waste Time Picking a Perfect Moment?
Sometimes you don't need to pick the ideal moment to post a video when it comes to something very popular. For example, when Apple announces a new iPhone or Netflix releases a trailer for a new season of a highly-rated series.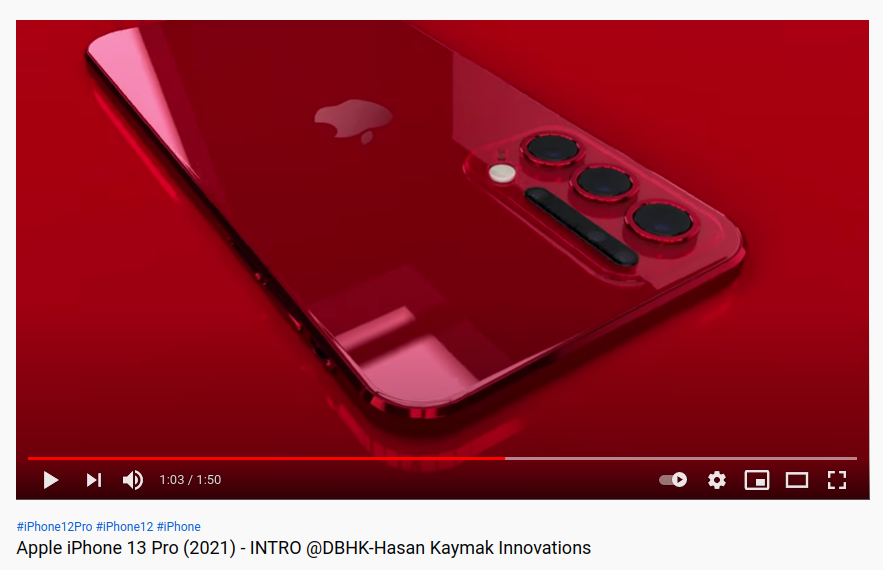 Trust me, viewers won't wait until the end of the work day or the weekend!
They will see the release date and time when you upload a new video to your channel, and will almost immediately run to watch a trailer or an announcement about a new product or new movie.
Wrapping Up the Topic: The Best Time to Post on YouTube
Now you can proceed from creating your strategy to increasing your YouTube channel outreach using optimal hours for posting. Test each option, work according to your clearly constructed plan. Work on bugs if you don't see improvement for some time, and always remember that YouTube takes time to index videos as well.
Don't neglect devoting more time to a strategy. It's important to take a measured and proactive approach to video publishing to make sure you take advantage of the high engagement level of your viewers. The best time to upload a video is when the content is completely ready! And remember to check that everything is right before clicking the Upload button.