Influencer marketing is a range of activities aimed at launching or promoting a specific product/service on the market with the help of an influencer (famous person, opinion leader, blogger) to create demand, stimulate sales, and improve the visibility of the product/service.
An influencer is a person who:
has at least one social media channel, streaming services, services for video blogs, web blog, or podcast, where they systematically create and distribute the content demanded by their audience,
has influence over others' behavior or buying decisions because of their authority, expertise, and relationship with their audience.
People tend to trust their favorite bloggers more than advertisements. 92% of buyers believe other people's recommendations even if they don't know them personally.
Influence marketing, or working with bloggers, is an independent tool for promotion. It was previously used mainly in selected segments: beauty bloggers advertised cosmetics, food bloggers advertised restaurants, and so on. Today, marketers have realized that influence marketing is applicable to almost any niche - you just need to find the right approach to opinion leaders and build a long-term strategy to work with them.
Unlike CPC (Cost Per Click) channels, Influencer Marketing is a story about popularization, product awareness, and friendship with the target audience through an influential opinion leader. But, of course, this approach to promotion has its nuances: influencers need to be selected in accordance with the values ​​of the brand, and advertising itself must fit organically into their content.
Brands can cooperate with influencers in different forms:
sponsored blog posts,
displaying branded content on social media,
content creation by opinion leaders.
What tasks do brands accomplish with the help of influencers?
Building/improving knowledge, entering new markets
Product testing, building trust
Sales/revenue increase
Content for brand channels
What are the benefits of influencer marketing?
Nativeness. Advertising fits harmoniously into the content and does not cause a negative reaction. On the contrary, it can be interesting to find out what products your favorite blogger ordered in the advertised online store, or how the influencer's skin reacted to the cosmetics presented in the advertisement. By the way, if a blogger likes your product, they can continue to use it in the future and talk about it in their videos and posts on their own initiative - here you have additional free advertising!
Access to target audiences. Influencers need to be selected according to their audience. It is important that their audience intersects with the brand's target audience. If you can do it right, you will get very targeted traffic.
Attracting "hot" traffic. Due to the fact that leads from influencers are very targeted, the conversion can be much higher than on traditional channels. If not instantaneous, then postponed for sure. In order to motivate the audience to make a purchase sooner, you can add promo codes with a limited validity period. On the other hand, if your product is expensive and requires time to think, you can add a promo code for a blogger - then you can track delayed conversion of advertising from the influencer.
Quick and informative feedback from the audience. By working with an opinion leader, you can easily get useful data from your target audience - general feedback and specific reviews about the product or service. Don't forget to view comments under videos or posts with ads!
Evergreen content. Unlike advertising posts that are published on social media feeds, and for which you have to pay every day, advertising in influencer's posts stays there forever. You only need to pay for it once, and it can be there for years, new subscribers will see it and can also become your new customers.
Influencer Marketing Trends for 2021 are:
Natural and sincere
Involvement of nano-influencers and micro-influencers
Building long-term relationships with bloggers
New platforms and content formats
Use of content generated by influencers (IGC)
Strengthen campaigns with advertising influencers
Performance-driven influencer-marketing, influencer commerce
Use of specialized platforms for analysis
Campaign management with influencers
What brands should remember when working with influencers:
take a strategic approach create and cooperate with a continuous circle of influencers
be creative, do not focus on traditional channel interaction options
invest in analytics platforms (LiveDune, trendHero, Tubular, etc.)
provide human resources for continuous cooperation with influencers.
working with an agency is a good alternative to hiring a team inside the company
experiment: invest 10% of your budget in projects using new platforms and tools.
KPIs to Track When Working With Influencers
What performance metrics should marketers track based on performance? What are the goals of advertising campaigns and what results should you strive for?
The first thing to decide is the goal and metrics that will measure the effectiveness of working with the influencer. These will influence both the choice of a blogger and the format of cooperation.
Influencer marketing ROI (Return On Investment) is the income you receive from an advertising campaign with an influencer minus expenses. It is a key metric when working with advertising. It provides information on past advertising campaigns and allows you to better build further strategies, as well as predict income.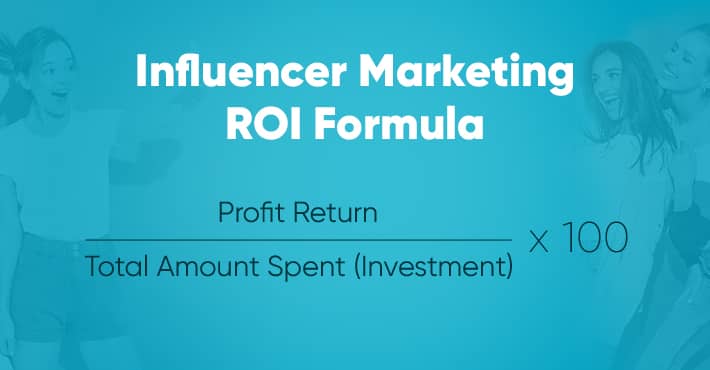 CPA (Cost per Action) is the cost of attracting new user, sale, or lead. CPA is necessary to work on increasing the conversion rate; this is a key factor reflecting the achievement of the target action.
Brand awareness reflects the customer's ability to distinguish products of an already well-known brand at the time of purchase. Increasing brand awareness directly affects sales and customer loyalty.
Sales growth is the number of purchases made. Sales can be tracked using promo codes and affiliate links.
The subscriptions/registrations growth is the number of users with whom you can interact in the future. This metric can be used in the business of selling services with a monthly payment model, as well as in eCommerce.
Engagement is a coefficient that shows the ratio of the audience's active actions (likes, comments, shares) to the volume of the audience itself. Engagement is a metric that directly depends on the audience of the influencer. The higher your engagement rate, the more interested users will see your brand's ad.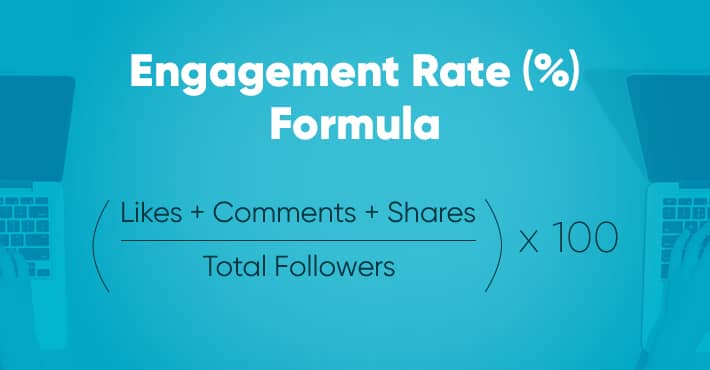 To summarize: in order to achieve success in influence marketing and conduct a high-quality advertising campaign, you need to carefully consider your promotion strategy. It is important to understand that this format does not always give an instant boost, especially if you are doing it for the first time, are bringing a new product to market, or aiming to reach new audiences. These require the same slow and steady approach as content marketing, where your campaign is not about direct selling.
The success of working with influencers depends not only on the number of their subscribers. Much more important is detailed planning, measurement of current metrics, and analysis of results. Only then will influencer marketing bring results.