Ukrainian co-founders strengthen AIR Media-Tech's suite of digital content creator solutions through the acquisition of ScaleLab and its recent partnerships with various industry-leading content amplification solutions.
TORONTO and KYIV, Ukraine – Jan. 17, 2023 –  AIR Media-Tech, a global media company for digital-first creators and brands, today announced that its network of partner creators has exceeded one trillion views on YouTube on the heels of a year of record company growth. Through the strategic acquisition of successful U.S.-based media network  ScaleLab, as well as multiple partnerships with industry-leading creator amplification tools and services such as  Vidby and  Gyre, AIR accelerates its growth into 2023.
"Not only did we meet our growth goals for 2022, we've far exceeded them, and this would not be possible without the support of our loyal partner creators," said Sergii Bielousov, co-founder of AIR Media-Tech. "AIR reaching one trillion views is incredible! To put this in perspective, one trillion views is the equivalent to every single person on earth watching a video created by an AIR partner 125 times."
Bielousov continued, "With the acquisition of ScaleLab, we combined two of the strongest social media players in the global creator economy market. And as we continue to strategically partner with companies like Vidby and Gyre, we are thrilled to continue giving more creators access to new opportunities. Achieving this one trillion views milestone truly demonstrates the strength of the AIR content creator ecosystem and helps strengthen our momentum as we venture into 2023."
AIR's leading-edge suite of both content creator and financial technology solutions are designed to increase a creator's global exposure, driving viewership and subscriptions, and cultivating additional monetization opportunities. Additionally, AIR translates content into 20+ languages, making it possible for creators to expand to global markets and co-owns the localized channels with top creators.
Since 2011, AIR has developed an expansive portfolio of YouTube channels that generate vast numbers of monthly views. Some of the biggest influencers in the world have grown their audiences on YouTube with AIR, including  Kids Diana Show (250M+ subscribers), Vlad & Niki (230M+ subscribers),  Vania Mania Kids (25M+ subscribers), and The Q (13M subscribers), among many others. 
"It's an honor for us to become a part of this globally progressive and ambitious media group with the most advanced products that will greatly benefit our ScaleLab partners," said David Brenner, founder and CEO of ScaleLab. "By combining our expertise, AIR and ScaleLab will provide even more value to creators across the globe and ultimately generate more engaged audiences across their channels and platforms."
The partnerships with online translation and dubbing service, Vidby, and Gyre, a cloud streaming service delivering continuous streaming capabilities, provide additional tools and resources for AIR's partner creators and enhance their channels by offering viewers more unique, localized content. 
"We dedicate ourselves to delivering world-class products and services that help creators to grow on and off YouTube," said Fedir Skyba, CEO of AIR Media-Tech. "Right now, we have the trajectory to continue building our ecosystem, offering even more to AIR's partner creators, ensuring they have all the tools necessary to bring their business as creators to the next level."
Creators now have more access to opportunities to expand and grow through AIR's state-of-the-art creator content ecosystem, which includes more than 50 innovative services and products for content creators. Additionally, with an expansive portfolio of multichannel creators in the United States and Latin America, the acquisition of ScaleLab supports AIR's commitment to becoming the largest global creator ecosystem in the world.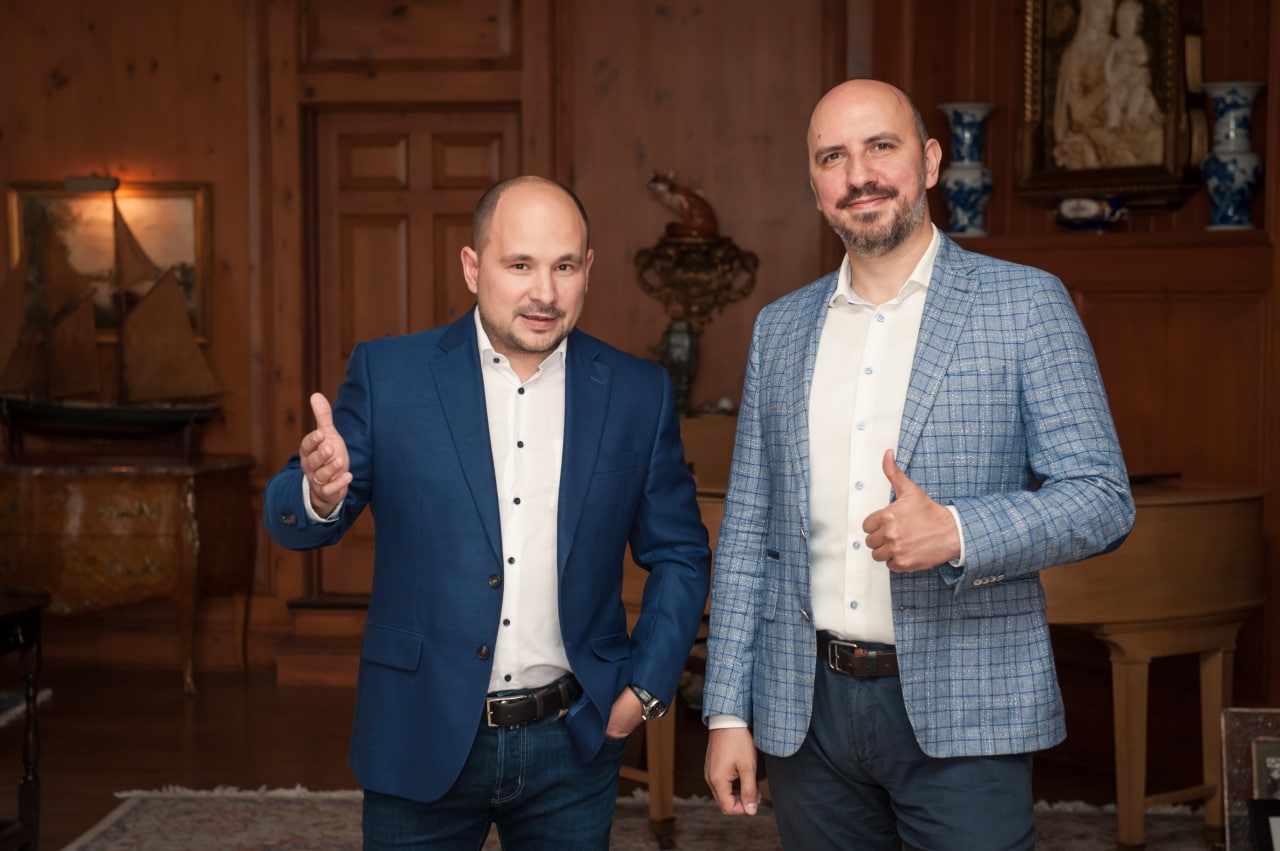 AIR co-founders Sergii Bielousov and Stepan Mikhaylov
"AIR is excited to continue building one of the most complex content suites available for creators today," said Stepan Mikhailov, co-founder of AIR Media-Tech. "Joining forces with ScaleLab and our recent partnerships bring the best of AIR, Vidby, and Gyre into one centralized place, providing creators with all the tools they would need to become a viral success in a single platform."
About AIR Media-Tech
Founded in 2010 by Ukrainian co-founders Sergii Bielousov and Stepan Mikhaylov,  AIR Media-Tech is an international company helping digital-first creators and brands grow faster globally and earn more on YouTube and beyond. AIR's mission is to create the best content creator services and solutions that help influencers and brands grow and produce inspirational content that improves people's lives.
AIR works with creators and influencers from 44 countries and has a portfolio of 3800+ YouTubers who generate over 21 billion video views monthly. AIR has been a YouTube Certified partner since 2011 and has been working with TikTok since 2019. With the world-largest creator economy ecosystem, AIR is responsible for the growth of the biggest YouTubers like Kids Diana Show, Vlad and Niki, and many others. To learn more about AIR Media-Tech, visit  air.io.
About ScaleLab
Founded in 2013, Hollywood, California-based ScaleLab is listed in the top 50 out of 5000 fastest growing media companies according to Inc. Magazine. ScaleLab represents 1,000+ YouTube creators, with over 400 million subscribers. Altogether they generate 4 billion video views per month. ScaleLab is known for its previous partnerships with Mr. Beast, Jake Paul, Mariale Marrero, Erika Costell, Katie Angel, and many other top-tier YouTube stars. ScaleLab has offices in Latin America, the U.K., and the Middle East. For more information, please visit  www.scalelab.com.